Our students come from all over the world.
We are: German, American, British, Italian, French, Greek, Kenian, Taiwanese, Chinese, Egyptian, Iraqi, Indian, Pakistani, and citizens from many Commonwealth countries. This wide range of backgrounds and cultures allows us to learn how to handle different opinions, situations, and people.
I am a 2nd Semester PMT student here at the HdM, and I am loving every bit of my studies at this professional institute. The industrial machines in our technology center are very impressive and professors are really approachable which makes studying here even more enjoyable. Also, I am working in the digital printing and post press department which gives me a hands on experience of industry. In my free time I like to go rock climbing, working out and hanging out with friends.
Hi, I am Anna Kolesova from Russia and currently in my 3rd semester of PMT programme. I decided to study Print Media Technologies because of the opportunity to be engaged in creative work with colours, since I have always been fascinated by painting and printed art. But after a while I realised that print provides even more possibilities that not only serve the aesthetic purpose but also functional. For example, 3D printed objects can be used in medicine, household, car industry etc. Besides, printing technologies (primary screen-printing) are used to produce a new generation of electronics: thin, flexible, cheap and available, those could be batteries, sensors and even solar cells. Currently I am working at Hdm in a screen-printing department, exactly where those innovations are produced and tested. What I like about HdM is that every student has a chance to try himself/herself in different fields and decide what he/she really likes.
HdM has provided me an excellent opportunity to further carry my passion for Printing Science to another level. Our team is a mix of young future engineers along with the more experienced staff and Professors who are there to help us in any way possible. I am proud to be a part of this team. Graphic Designer by profession, student by nature and young by heart, I am "Hammad Khan" from Pakistan. I love to travel and to explore different cultures and try to learn good things out of them.
The son of a family in which printing is already an established business in Taiwan- William has come to the Stuttgart Media University to prepare himself to assume administration responsibilities for his father's packaging company.
Zeeshan was born in Italy and spent a significant part of his life in the United Kingdom, where he learned English and completed his academic qualifications for Print Media Technologies. Now he finds himself studying in Stuttgart alongside a large, diverse group of students from around the world.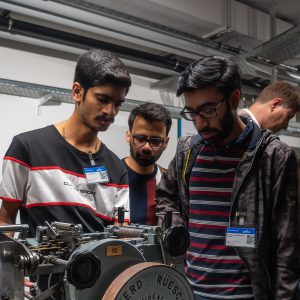 Bhargav
I'm from India. I love travelling and sports. I am here in Germany to become a printing engineer. I look forward to an exciting future in this industry!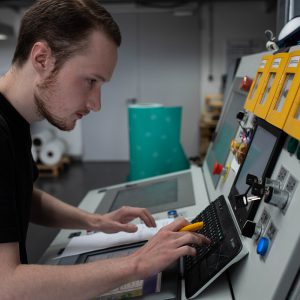 Arne
I am a printer from northern Germany. I am a big history enthusiast, love calligraphy, heavy music and basically everything remotely print related.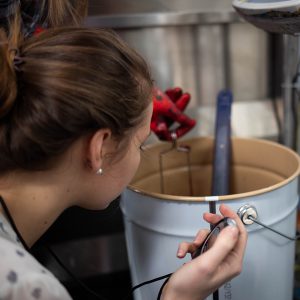 Pia
At HdM I can really try out everything I'd like to do: contact to internationals, creating innovative products and broadcasting a radioshow on our Uniradio are only some of the opportunities.