PMT STUDENTS ON PAPER – THE SERIES
interview with Yina Xu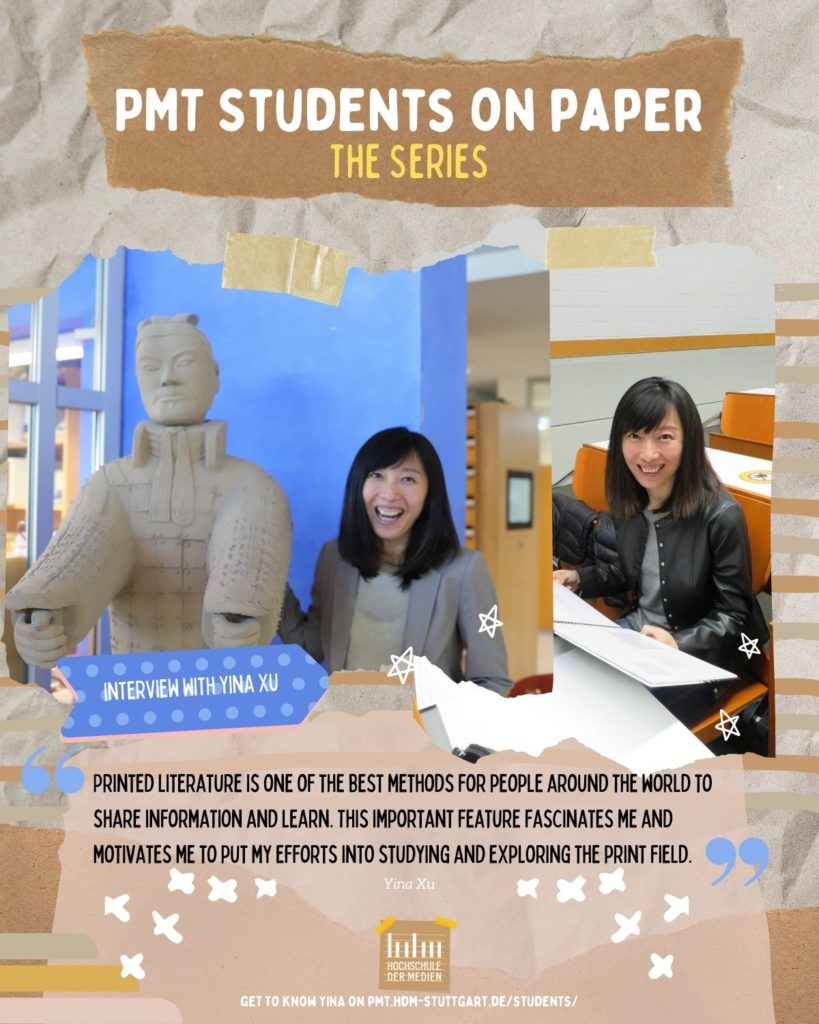 Yina Xu understands the power of sharing knowledge through printed literature and expanding your network. Thus, she traveled from Beijing, China to Stuttgart, Germany to become a Print Media Technologies (PMT) student!

Now, as a first semester PMT student she's grateful for the opportunity to continue her students even during COVID closures thanks to the efforts of HdM's technical team.
What inspired your studies at Hochschule der Medien, specifically the PMT major?
In my point of view, good skills are essential for decision-making in the business world. It helps to get to know people as well as grow your knowledge.
Printed literature is one of the best methods for people around the world to share information and learn. This important feature fascinates me and motivates me to put my efforts into studying and exploring the print field.
What affect, if any, did COVID have on your ability to start your studies at HdM?
I enjoy classroom-based lectures and online lectures. The technical team at HdM is very reliable and professional. They offer a very high-quality online course, so I am not affected by COVID at all.
What advice could you give other students struggling with having college experiences and starting/maintaining friendships during COVID times?
I would say, make the best out of the situation and search for new opportunities to communicate with others and continue to expand your network. It will all work out in the end. 😉