PMT FACULTY ON PAPER – THE SERIES
interview with Prof. Hübner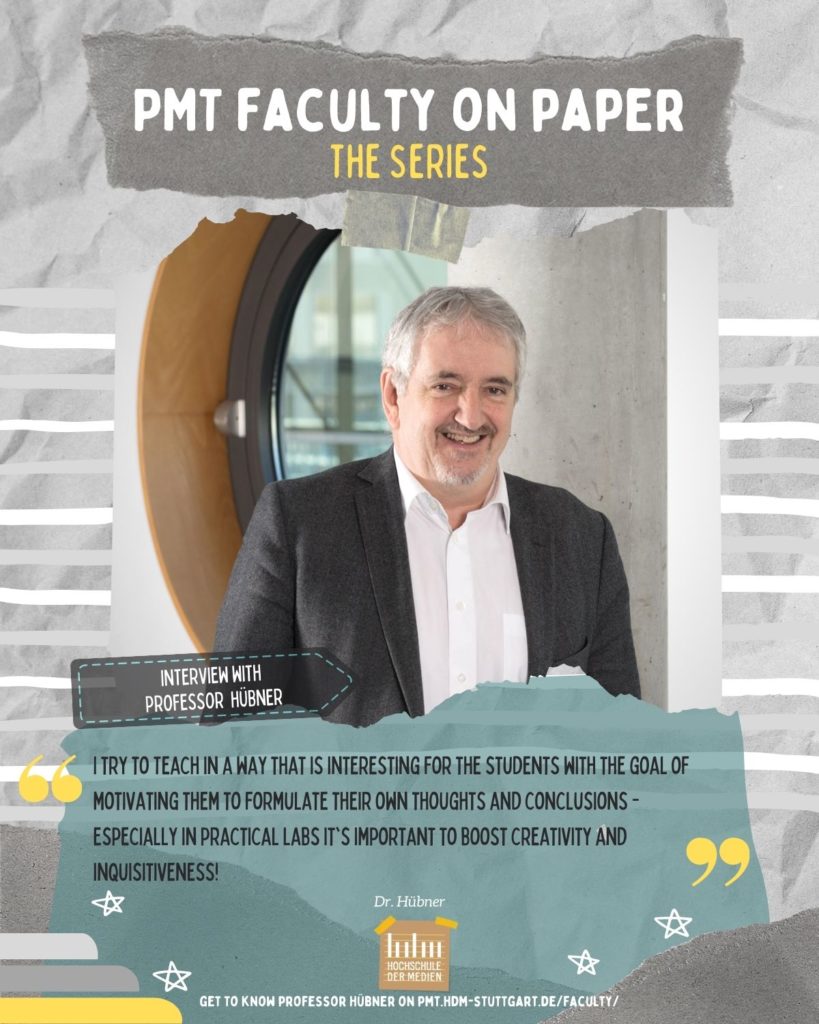 Professor Dr. Hübner has accumulated 21 years of teaching experience at HdM. He offers students courses in Screen Printing, Digital Printing, Mechanical Engineering and Project Work.
How would you describe your teaching philosophy?
I try to teach in a way that is interesting for the students with the goal of motivating them to formulate their own thoughts and conclusions – Especially in practical labs it's important to boost creativity and inquisitiveness!
What inspired you to become a professor and what is your favorite part about teaching at HdM?
I was inspired by the opportunity to teach and work with young people along with the research opportunities.
What do you value most about the PMT major/curriculum?
It is a sound curriculum with practical classes and labs being the most fun.
What are some common characteristics, passions, and/or career goals of student in the PMT major?
Students commonly become printing technology addicts!
What advice would you give to students entering the PMT program?
Try to pass all the exams the first time. Repeating courses creates timetable confusions and unnecessary delays. But this requires concentrated and continuous preparatory work.
What advice would you give students for being successful in your courses?
Attend all lectures and listen carefully. Try to understand everything and ask questions. You should not learn by heart, but understand the content. Show great enthusiasm in the practical labs
What advice would you give to students graduating from the PMT program?
Know the areas with the largest potential for growth: Packaging Printing, Functional Printing, 3D-Printing, Digital Printing. Whereas all the other areas are very interesting, too and also reveal great career opportunities.