PMT FACULTY ON PAPER – THE SERIES
interview with Mr. Paul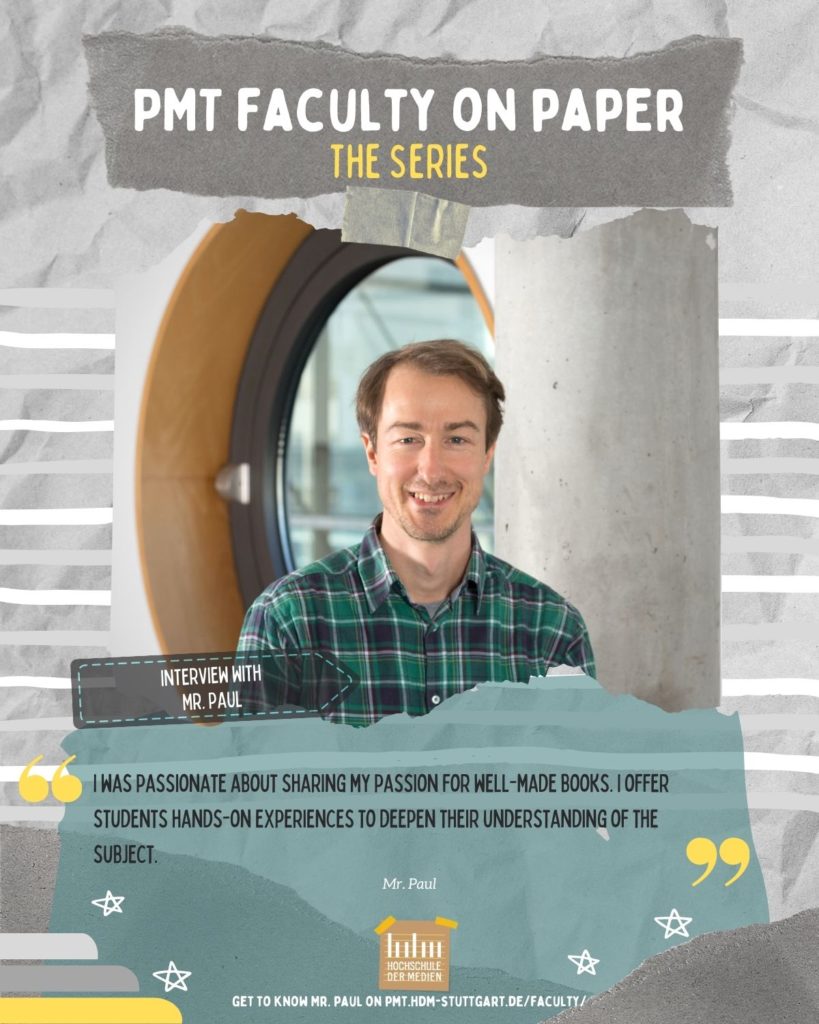 Mr. Paul is a PMT staff member who has been working for HdM for 12 years!
He offers students courses in Post Press Technologies.
What inspired you to work at HdM and what is your favorite part of being an HdM employee?
I was passionate about sharing my passion for well-made books.
How would you describe your teaching philosophy?
I offer students hands-on experiences to deepen their understanding of the subject.
What do you value most about the PMT major/curriculum?
My favorite courses in the PMT curriculum are "Advanced Lab," "Product development," "Campaign Management" and the "Traineeship in Printing"
What are some common characteristics, passions, and/or career goals of student in the PMT major?
PMT students are open minded, always curious, technical and creative.
What advice would you give to students entering the PMT program?
Make sure that you are really passionate about the study program you choose!
What advice would you give students for being successful in your courses?
Keep being open minded – don't start to think in boxes! This applies for even after PMT students graduate.