PMT PARTNERS ON PAPER – THE SERIES
Interview with Dr. Kevin Howell of Appalachian University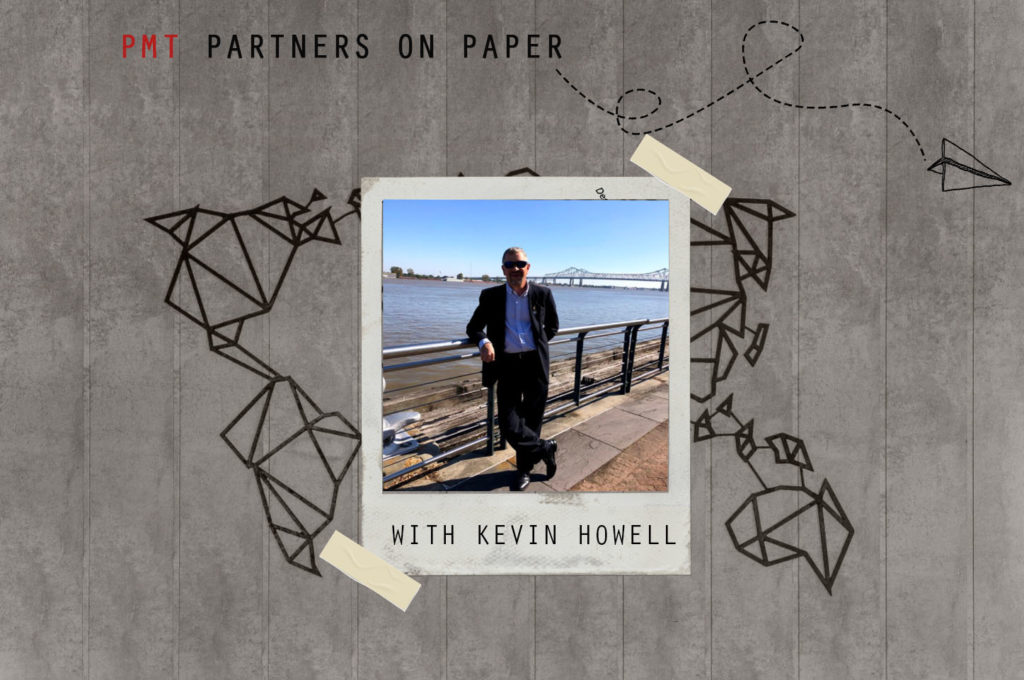 WE INTERVIEWED KEVIN HOWELL, PROFESSOR OF GRAPHIC COMMUNICATIONS MANAGEMENT FOR 27 YEARS AT APPALACHIAN STATE UNIVERSITY. HIS MAIN AREAS OF TEACHING ARE LEADERSHIP AND ORGANIZATIONAL THEORY, 3D IMAGING AND DIGITAL PRINT WITH A FOCUS ON VARIABLE DATA .
HE SERVES AS EXECUTIVE DIRECTOR OF EPSILON PI TAU, THE INTERNATIONAL HONOR SOCIETY FOR PROFESSIONS IN TECHNOLOGY. HE ALSO SERVES ON THE BOARD OF DIRECTORS FOR THE ASSOCIATION FOR COLLEGE HONOR SOCIETIES. HE IS A MEMBER OF THE ASSOCIATION OF TECHNOLOGY, MANAGEMENT AND APPLIED ENGINEERING, THE ASSOCIATION OF CAREER AND TECHNOLOGY EDUCATION, INTERNATIONAL TECHNOLOGY AND ENGINEERING EDUCATORS ASSOCIATION AND THE MISSISSIPPI VALLEY TECHNOLOGY TEACHERS EDUCATION CONFERENCE.
Check out the interview below
🡫
What makes Appalachian University unique and stand out from the other universities?
Our location is in a fantastic place. We are on the mountains, we have fantastic scenery and views and academically our university is very highly viewed and we are consistently rated as one of the best public universities in the south.
What do students enjoy most about Appalachian University?
There are lots of different things, but especially Arts and Sports. We are well known for American Football. With 20,000 students on campus our stadium has 22,000 seats and students enter games for free.
One of the major components of the PMT program is the emphasis on diversity. Would you describe Appalachian as ethnically diverse and are there many international students?
The region in the mountains of North Carolina is not very diverse. The school reflects that, although being more diverse than the region. We are 85% white, 4% hispanic, 3% african american and 1-2% asian. Robust discussion about diversity issues ongoing and initiatives to foster diversities are an ongoing process on campus.
Which courses do you think would be interesting for PMT students?
We have a big emphasis on the business side of print, whereas HdM has a big emphasis on the science side. Our students work in production, print facilities, graphics companies, media companies and interact with sales, production, etc. Traditional HdM students work for print suppliers and work in the science of how print is made. All our classes are hands-on, and you will get dirty in all of our classes. We teach offset, flexography, packaging, and you will do all of it. I teach digital printing and am really big on variable data and my classes are using HP mosaic. Appalachian print classes are more focused on the application of techniques and are a good complement to the science-focused teaching at HdM.
What would you suggest prospective international students include in their applications to make them stand out?
Appalachian is looking for well-rounded students who have great personalities and are eager to learn. Include a lot about you and talk about all the things which make up you. Focus on who you are and what your overall interests are.
What are some of the biggest challenges that exchange students may encounter while studying abroad, specifically, at Appalachian University?
If your English-speaking skills are not good, that could be an issue since the native language is English.
Where can students find affordable housing on/near campus?
The International programs at Appalachian University send all their international students to on campus housing, where there are a lot of dorms. Appalachian takes care of their students while they are there. Costs for student housing is similar to the student housing in Germany.
Could you describe what it is like to live in North Carolina more specifically in Boone?
Appalachian is located in a very rural area high up in the mountains, and is a 2 hour drive away from the airport. There is no rail service available, Americans are very into their cars and are at the mercy of the road to get places. Appalachian is about a half day drive to the ocean and the coast. It is a very big area and everything is spread out. Any student who comes here, will make a lot of local friends who will take them places and show them around. Living in Boone has its advantages, there is a lot of space just for you and a lot of parks.
What are some interesting sights or activities in or around near the Appalachian University?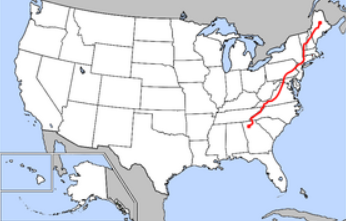 There are so many outdoor things to do because there are 4 distinct seasons with different weather all year round. There is a beautiful river which you can do canoeing and kayaking on. There are fantastic golfing locations and beautiful skiing mountains. A lot of great hiking nearby, there is a famous trail called Appalachian trail which goes from Georgia all the way to New York, it is hundreds of miles long.