The Global Impact of the COVID-19 Pandemic on Print & Media Industries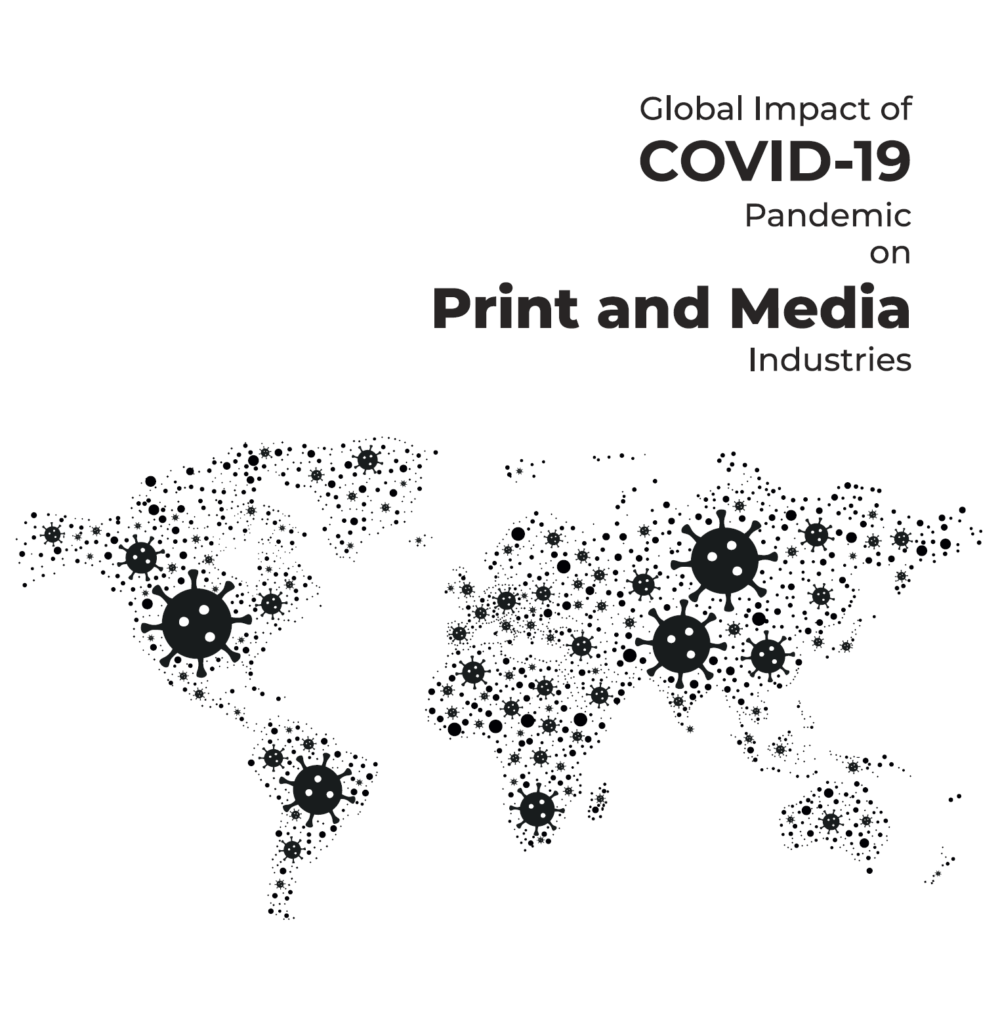 Since March 2020, under the supervision of Professor Gunter Hübner, fourth semester PMT students in the "Product Development" course have examined the effects of COVID-19 on the print and media industries. In cooperation with Intergraf, students conducted interviews and surveys to address the question, "What are the global economic and social effects of COVID-19 on the print and media industries?"
The project concluded with the production of the book, Global Impact of COVID-19 Pandemic on Print and Media Industries. PMT students used HdM's Technology Center with the kind support of the MVK (Medien-Versicherung Karlsruhe) to realize their final product. The book will be publicly displayed at the Frankfurt Book Fair 2021. Additionally, readers can now access the online publication below.
Book Highlights & Features
The team behind this book had objectives of promoting sustainability through experimenting with special materials and producing a book with interactive design elements.
As believers in ecological printing and a better, sustainable future, we are happy to have overcome the challenges faced in the process of realizing the sustainable book our readers will be holding!

The Product Development Team
Here's how they achieved both their sustainability & design goals:
SUSTAINABILITY
The front cover of the book uses eco-friendly Finnish wood cardboard
The book is divided into three sections. The "interviews" section uses Stora Enso's Lumisilk graphic standard paper, which bears the EU Ecolabel. In the second section of the book, Vivus grass paper was used, which contains 40% grass material. The pages have a green, grass-like hue and were printed in two colours, black and the special color, HKS33.
The third section containing "articles" provided to us was printed on "Rockpaper." This Rockpaper consists of 80% calcium carbonate (quasi chalk) and 20% polyethylene. Rockpaper's advertising promises that no trees were felled for its production! In addition, according to the manufacturer, no water or harmful chemicals are used in the production process, it is also fully recyclable, oil and water resistant, tear resistant, flame retardant, anti-static and food safe!
Vegetable-oil based inks from Flint Group were used for printing the book
DESIGN
With a goal of incorporating design elements that support the findings of their COVID's global impact research, "invisible" ink that can only be seen under UV light. This ink was applied to a world map.
Each book is equipped with a keychain UV light lamp featuring the HdM and the MVK logos. The lamp can be used in the book's interior world map to shine a light on our current reality. Using the UV light, virus particles are illuminated throughout the world!
Directions for UV light use are printed onto bookmarks with the keychain UV light lamps attached
The use of three different paper substrates offers visually varying experiences as well as haptic, sensory ones.
Meet the team!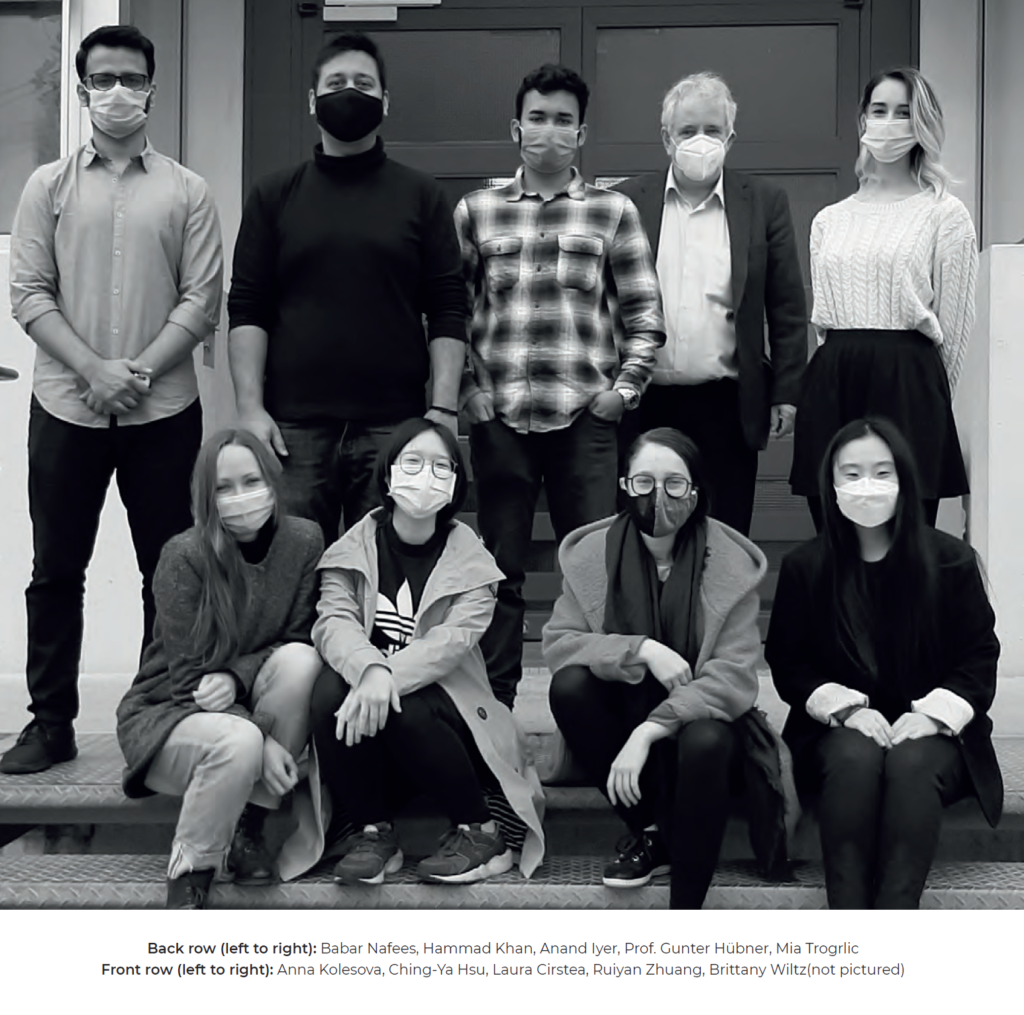 Check out the completed book! ↓
Take a Behind-the-Scenes Look